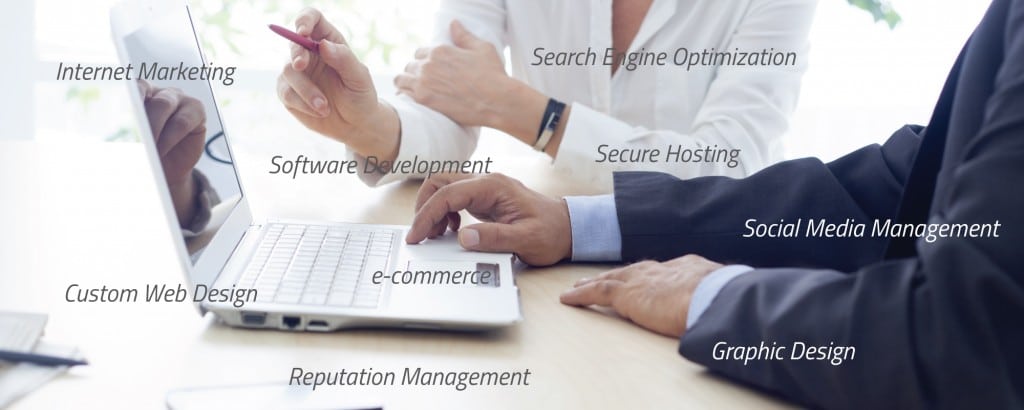 Empowering Local Businesses with Effective SEO Strategies
Small businesses are the backbone of our economy, and Salterra is dedicated to helping them thrive in the digital age. We understand local establishments' unique challenges, and our SEO experts have the knowledge and experience to optimize your online presence for local search. By utilizing targeted keywords, optimizing your website's structure, and leveraging local directories and maps, we can boost your visibility in search engine results pages (SERPs) and drive qualified traffic to your business.
Amplifying Online Presence for E-Commerce Websites
For e-commerce businesses, a solid online presence is essential to compete in the digital marketplace. Salterra's web design and SEO services are tailored to meet the specific needs of online retailers. Our team will create a visually stunning and user-friendly website optimized for search engines, ensuring potential customers discover your products quickly. We employ advanced SEO techniques, such as optimizing product descriptions, implementing structured data markup, and improving website speed and mobile responsiveness, to enhance your online visibility and drive conversions.
Establishing Authority for Professional Services
Professional service providers, such as law firms, medical practices, and consulting agencies, can greatly benefit from Salterra's expertise in establishing online authority. We understand the importance of showcasing your knowledge and building trust with potential clients. We can position your business as a leader in your industry through strategic content marketing, localized SEO strategies, and reputation management. By optimizing your website and online profiles, we ensure that you are visible to your target audience and attract high-quality leads.
Boosting Visibility for Hospitality and Tourism Businesses
The hospitality and tourism industry relies heavily on online visibility and reputation. With Salterra's SEO and web design services, we can help hotels, resorts, travel agencies, and restaurants reach a wider audience and drive bookings. Our team will optimize your website for local search, manage online reviews, and implement strategies to improve your online reputation. Through captivating visuals, engaging content, and a seamless user experience, we will help you stand out in a competitive market and drive more bookings and reservations.
Maximizing Exposure for Real Estate Agencies
Real estate agencies need a strong online presence to attract potential buyers and sellers. Salterra's web design and SEO services cater specifically to the unique needs of real estate businesses. We create visually stunning websites that showcase your property listings, optimize your website for local search, and implement effective SEO strategies to increase your visibility in search results. We help you maximize exposure and generate leads in a highly competitive industry by leveraging online directories, social media platforms, and local partnerships.
Salterra caters to a wide range of industries, including but not limited to:
Dental practices
Home remodeling and construction companies
Educational institutions (schools, colleges, tutoring services)
Retail stores and online retailers
Technology companies and startups
E-commerce businesses
Real estate agencies and agents
Professional service providers (consulting, accounting, marketing)
Fitness and wellness centers
Non-profit organizations
These industries can significantly benefit from Salterra's expertise in SEO, web design, and digital marketing, as they require a strong online presence and effective strategies to reach their target audience and drive business growth. Salterra's services are adaptable and customizable to meet the unique needs of each industry, ensuring that businesses receive tailored solutions that maximize their online visibility, conversions, and overall success.
Salterra offers a comprehensive range of services to cater to the diverse needs of businesses across various industries.
Some of the critical services provided by Salterra include:
Salterra's comprehensive suite of services aims to empower businesses to establish a strong online presence, attract targeted traffic, and achieve their marketing goals effectively. Their tailored solutions and expertise help businesses thrive in the digital landscape.
Conclusion
No matter the size or industry of your business, Salterra's SEO and web design services can help you achieve remarkable online success. Our team of experts is committed to understanding your unique business needs and developing customized strategies to drive growth and maximize your digital presence. With our comprehensive suite of services, cutting-edge techniques, and dedication to delivering exceptional results, Salterra is the partner you need to thrive in the ever-evolving digital landscape. Contact us today and unlock the full potential of your business online.