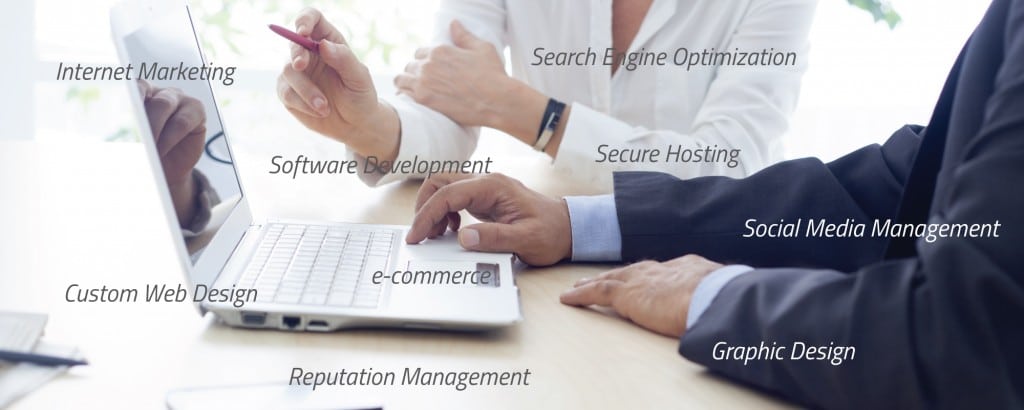 High-quality, Cost-effective Web Solutions Tailored for Your Business
In the digital world, having a robust online presence is no longer a luxury; it's a necessity. If you're a business owner in Colorado seeking to elevate your online visibility while keeping costs in check, our affordable web design services are your best bet. We specialize in creating intuitive, attractive, and SEO-friendly websites that translate your business vision into a digital reality.
Customized Web Design Services to Reflect Your Brand
Your website serves as the digital storefront of your business, playing a crucial role in shaping first impressions. Our skilled web designers work closely with you to understand your business goals and brand personality. This allows us to create a visually appealing website that resonates with your brand ethos.
SEO-Optimized Websites for Increased Visibility
In today's competitive market, having a beautiful website is not enough. It needs to be found by your target audience. Our web design services incorporate the latest SEO strategies, ensuring your website ranks higher in search results, attracts organic traffic, and converts visitors into loyal customers.
User-friendly Websites for an Enhanced User Experience
We firmly believe that great design is user-centric. Our team ensures your website is easy to navigate, fast-loading, and responsive across all devices, providing an exceptional user experience that keeps visitors returning for more.
Affordable Solutions without Compromising Quality
The word 'affordable' often raises eyebrows when it comes to quality. However, we at Salterra take pride in offering cost-effective web design services without compromising quality. We harness our years of expertise and utilize efficient processes to provide a high-quality website that fits your budget.
Ready to Transform Your Online Presence?
Our affordable web design services in Colorado are designed to help businesses of all sizes succeed digitally. Whether you're a small business looking for an essential website or an established company needing a comprehensive e-commerce solution, we've got you covered.
Embrace the future with a website that mirrors your business aspirations. Contact us today to discuss your project and discover how we can help transform your online presence.
Quality and Cost-Effective Web Solutions for Colorado Businesses
A professional, well-designed website can be a game-changer for businesses, but this doesn't have to mean a hefty price tag. Our team offers high-quality, affordable web design services in Colorado that will drive traffic, enhance conversions, and amplify your online presence without draining your budget.
Quality and Cost-Effective Web Solutions for Colorado Businesses
Understanding the needs of small businesses and startups, we have tailored our services to provide premium-quality web design at a budget-friendly cost. Our team of skilled designers focuses on creating visually engaging and performance-driven websites. Here's why our affordable web design services are the best choice for Colorado businesses:
Custom Web Design That Reflects Your Brand
Despite our services being budget-friendly, we never compromise on quality or individuality. Our design process begins with understanding your business goals and brand identity. We then create a website that truly reflects your unique business ethos.
Mobile-Friendly and Responsive Web Design
More people are accessing the internet from their mobile devices than ever before. We ensure your website performs optimally on all platforms, providing a seamless user experience whether accessed from a desktop, tablet, or smartphone.
SEO-Friendly Design for Increased Visibility
A beautiful website is only effective if your target audience can find it. Our web designs are SEO-optimized, making them easily discoverable and highly ranked by search engines. This enhances your site's visibility, drives organic traffic, and ultimately increases conversions.
Focus on Conversion-Optimized Design
Conversions are what matter most. Our design approach encourages site visitors to take desired actions, whether purchasing, filling out a contact form, or signing up for a newsletter.
Dedicated Support and Website Maintenance
Once your website is up and running, our job isn't over. We offer ongoing maintenance and support to ensure your site stays updated, secure, and performing at its peak.
In conclusion, we are your go-to solution if you're a Colorado business seeking an affordable yet high-quality web design service. Let us help you create a digital platform that looks great and delivers results.
Crucial Advice for Choosing the Best Affordable Web Designer in Colorado
You need not look any further if you are looking for a qualified expert to handle your web design needs.  While many affordable web designers can create excellent productions tailor-made to your needs, the big question is how to tell who can truly deliver the goods from the amateurs with a laptop and many extensive talks.
Here are a few essential things to remember when choosing an affordable web designer who can provide you with the perfect design you need for online dominance…
No. 1 — Know exactly what you are looking for
Once you've established the direction you'd like to achieve for your company's website, you will want to create an engaging and resourceful site for your target audience online.  Choosing the right web designer to bring your vision to life at a price that suits your needs is one of the most important decisions you can make.  Interview them, review their work for businesses with similar intentions and clientele as yours, ask questions, and then call Salterra Web Design and SEO.
No.2 — Have a Predetermined Budget
As with any other investment, you must begin with a clear idea of what you can spend on this improvement.  Affordable web designs come in all styles, strategies, and price ranges.  While you can't expect $1,000 results for $100, you can find a price and design that works to improve your current online conditions without breaking the bank to do it.
Remember that the cost is often related to the efficacy of your web design. You will need to consider the long-term goals of your web design and weigh them along with your short-term goals for the best outcome.
No. 3 — Content is essential
After you and your web designer have discussed your needs and price range, the next thing you will need to clarify is the content supporting your website.  Content is essential to the efficacy of the message you want to convey to your customers and potential customers. The content must merge flawlessly with the website's designs, styles, and purpose.
Without this fluid connection between web design and content, it is easy for your message to lose its quality and effect.
No. 4 — The Strategy
After discussing the scope of your business's marketing needs and the financial resources you have to invest in an effective website, you will want to learn the basic strategy for addressing your needs.  This plan should include the metrics for rating the performance on various points you collected in this process's first step.
Affordable Web Design in Colorado
Please choose from our list of Colorado's best-rated Web Design Companies below.