10 Years = 750 Web Sites Designed by Salterra
Salterra, an award-winning web design agency celebrates 750 professional websites delivered and counting. Salterra has grown from a family-owned independent company to an established agency of dedicated web professionals since being founded in 2010.
During its 10-year track record, Salterra has become one of the leading veteran-owned web design agencies in Tempe, Arizona. To this day they delivered over 750 professional and SEO-optimized websites for business owners all around the world. By aligning with knowledge, skill, and professional talent, Salterra can leverage your business by creating great value and providing exceptional quality across multiple industries.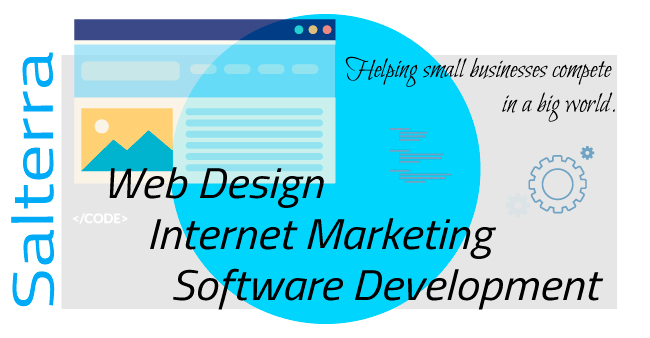 The team at Salterra Complete Web Services is united by their passion for helping business owners position their businesses to grow their revenue. Showing companies how they can increase their profit by creating brand awareness, connecting with their audience, and driving more web traffic has been the main mission of Salterra.
The key behind successfully completing 750 professional web sites has been their engagement towards their clients and excellence in service. The clients have always been the most important part of their business, proven by numerous customers remaining with Salterra since the beginning. The team at Salterra has the sophistication and adaptability to produce top-notch results professionally to companies and corporations of all sizes and industries. The websites designed by Salterra always come with a modern theme, ease of navigation, relevant content, and high-speed responsiveness.
Beyond professional web design services, the team at Salterra also offers web development, hosting, search engine optimization, and complete digital marketing services. One thing's for certain. With 750 professional websites delivered to satisfied business owners, the future is bright for Salterra.
About Salterra Web Design
Salterra provides your business with the most comprehensive "one-stop-shop" for internet services. Our team of professional graphic designers, web builders, SEO experts, and marketing managers are conveniently assembled to provide you with maximum impact at minimum expense. We strive to offer the best services at affordable prices for today's business owner.  We understand that every business has specific requirements, therefore every campaign is as unique as the company itself.  Independently owned, Salterra is dedicated to your company's success.  Together we can push the boundaries of creativity and maintain long-term, sustainable results.
To get in touch with Salterra visit https://salterrasite.com/ or contact the team at info.salterra@gmail.com.