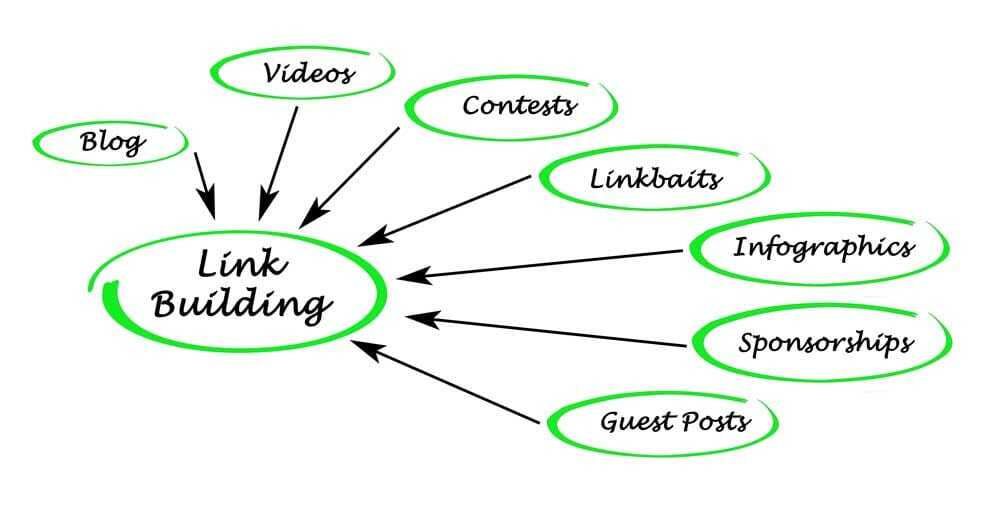 Boosting your online visibility and driving more traffic to your website requires a comprehensive SEO strategy, a crucial part of which is link building. Our affordable link-building services are designed to improve your search engine rankings, enhance your online credibility, and drive conversions while fitting comfortably within your budget.
Leverage Your Online Presence with Our Cost-effective Link Building Strategies
Link building is essential to any successful SEO campaign, creating pathways that lead potential customers directly to your website. Here's how our affordable link-building strategies can elevate your online business:
Boost Search Engine Rankings
High-quality, relevant backlinks are a key factor search engines use to determine the authority and relevance of your website. Our experts specialize in building a network of credible backlinks to your site, which signals to search engines that your content is valuable, thereby improving your rankings.
Enhance Online Credibility
Links from authoritative sites in your industry validate your website's credibility. We foster relationships with reputable websites and influencers in your niche, encouraging them to link to your high-quality content and bolster your online reputation.
Increase Website Traffic
The more high-quality backlinks you have, the more opportunities potential customers have to find your website. We ensure your backlinks are placed on relevant websites with high traffic, effectively broadening your potential customer base and increasing traffic to your site.
Improve Conversions
Higher website traffic means more opportunities for conversions. By targeting high-quality, relevant backlinks, we help drive motivated customers to your site – those who are interested in what you offer and are more likely to purchase.
Detailed Reporting
Understanding the impact of your link-building campaign on your SEO is critical. We provide detailed reports on your backlinks, allowing you to track the progress of your campaign and understand its impact on your website traffic and conversion rates.
Our affordable link-building services are designed with your business's success in mind. We're committed to providing high-quality, effective link-building strategies that fit comfortably within your budget and deliver tangible results for your online presence.
Affordable Link Building Services by Salterra
Affordable Link building is extremely essential, as it drives more website traffic to your website and also helps boost SEO. Search engine formulas, such as Google's, have obtained stricter overtime with web link structure to compensate sites with high-quality links and punish those acquiring web links and gaming the system.
One means internet search engines determine the quality of links is by their location on the web page. Footer and sidebar links are less valuable since they are effortless to the game and contribute to sites. Links that are in the center of web pages as well as integrated within the material are taken into consideration as much more pertinent as well as are valued highly.
A terrific means to build affordable links is through guest blog writing. When visitor blog writing, the natural room to put in web links remains in the author's box. Instead of placing your link in the writer's description, we suggest you include it in the material. It is feasible that in the future, as search engine formulas continuously develop and become more stringent, web links in the author's box will certainly not be as favorable about SEO.
The best method to be rewarded for your high-quality links is by making sure that it is placed within the material rather than around it. It shows that the connecting was done more thoughtfully.
Raising the web traffic to your internet site is feasible through a successful link structure. The best way to connect popularity or link building is to seek irreversible links on associated web pages, as this ensures high-quality incoming website traffic and high online search engine positions. Weblink exchanges and high PR links are vital for the popularity of any site.
Our Search Engine Optimization Specialists at Salterra SEO follow an efficient technique by utilizing ideal tools and building persuading e-mail propositions to inspire high-quality link companions to your site. The best way to connect appeal or web link building is to seek long-term links on related web pages, as this ensures quality inbound traffic and high search engine positions.
We do message weblink marketing only with one of the most particular as well as loved one website in your industry, with high web page rank (Public Relations), which is the standard demand of the search engines for all-natural Search Engine Optimization. Boost your web link-building and link option specifications to accomplish your desired quality. Join Salterra Search Engine Optimization and go international with your site.
The What as well as Why of Link Structure
Link-building is having other websites backlink back to content that your website initially released, which is pretty simple and a crucial component of SEO. Google's Webmaster mentioned, "In general, webmasters can improve the ranking of their websites by increasing the variety of high-grade sites that link to their pages."
The efficiency of your link-building method relies significantly on exactly what websites are linking back to you. Think of it like this. You are an author for a company that has recently published a tiny article. Would certainly you instead have Forbes or a little blog link back and also drive traffic to your website? You'll want to choose a website with even more traffic.
Google Penalty Link Removal Techniques
Regarding backlinks, Google, as well as various other search engines, have become stringent. In the past, an easy set of backlinks from high-ranking sites sufficed to press one's website to the top.
It has become necessary to diversify and comprehend the subtleties of this process before starting. A website owner is asking to be penalized if a website admin does not do this.
Salterra can run a FREE evaluation of all the links to your site, but understanding this information now might help avoid the challenge later on.
Defining "Bad Links"
To begin, a site owner must determine what makes up a negative web link. Just what should a website not have? Precisely what does Google try to find as a relevant backlink?
Here are examples of web links you intend to prevent:
A negative link is inactive or broken
Non-Relevant to the content on the page it is linking to
Non Relevant/ negative industry (porn, gambling, scrape sites
Meaningless Web Traffic From Other Part Of The World (i.e. Chinese Traffic For the United States Site).
Hyperlinks That More than Maximized (Too Many Keywords In One Line).
Spam Hyperlinks From Remark Areas.
Target these as quickly as possible because they will do a lot of damage to your ability to place.
Google and also other online search engine want diversity. This is a should for those planning to upgrade their link account.
Understanding Link Removal.
Let's presume an individual has sat down and acknowledged the value of a cleaner web link profile. You will certainly desire something that suits Google or any other online search engine's formula. This will take place when you proceed and do some virtual springtime cleaning.
It is time to either redirect or remove links.
For incoming web links (links owning website traffic to your website), you will undoubtedly want to have them removed. Now, how do you go about doing this?
You will have a couple of options:
Contact the website owner and ask them to remove the web link.
Get rid of the linked page from your website (not always ideal, yet needed sometimes).
Cancel the domain and start over (certainly not optimal).
It depends on you just how those inbound links are removed.
Outbound links (sending traffic to other websites) must also be evaluated. You want links that are to life as well as associated with your particular niche.
The last point you desire is an outbound web link sending individuals to dead sites. This will undoubtedly look negative and injure your site's track record. The same goes for web links not connected to your niche.
We can help you with all your linking services,
If you have received a notice, been told by a customer, or have a drop in rankings, please complete the form below to evaluate your link structure. The sooner, the better. The longer you wait, the more damage can be done.
Link Removal & Penalties
Salterra understands that Google and other search engines have become strict when acquiring back-links to your site.
In the past, a simple set of back-links from high-ranking websites was enough to push your website to the top. But now, it has become vital to diversify and know all the nuances of this process before starting a campaign. If a site owner doesn't do this, they are asking to be penalized.
Let's look at what must happen for link removal and penalties involving major search engines. Memorizing these details now could save you down the road.
Defining "Bad Links"
To start, the main thing a business owner has to find and determine what constitutes a bad link. What should a website not have? What does Google look for when crawling and linking your site?
A negative or lousy link is inactive (i.e. the site is closed or removed) or is similar to all other connections.
This can happen when the same website drives most of the traffic. Let's imagine a site that has ten backlinks and all being from one particular website. This can get you penalized.
Search engines want diversity from where links are coming from. Salterra tracks, monitors, and removes links that do not find the project's structure. This is a must for those looking to update their linking profile.
Here are additional samples of links you want to avoid:
Worthless Traffic From Other Parts Of The World (i.e. Oriental Traffic For US Website)
Links That Are Too Optimized (Too Many Keyphrases In One Line)
Spammy Links From Comment Sections of blogs
Target these as soon as you can because they will do a lot of damage to your ability to rank.
What is Link Removal?
So, let's assume Salterra has recognized the importance of a cleaner link profile. Salterra will want something that suits the search engine's algorithm. This will only happen when you clean up the entire link profile.
It is time to either redirect or remove links.
For links coming into your site (links driving traffic to you), you will want to have them removed. Now, how do you go about doing this?
You will have a few options:
Contact the site owner that has linked to you and ask them to remove the wrong link to your site
Remove the linked  webpage from your site (not always the best option, but it may be necessary at times)
Start link building all over again (not the best choice)
Contact Salterra and let us take care of it for you
It is up to you how you try and get those inbound links off of your link structure.
Links pointing away from your site (anything sending people to other sites from yours) will also have to be analyzed. You want links that are alive and related to your niche market.
Google, Yahoo, and Bing have upped their game regarding links. They want to make sure people are not cheating the system and bad processes that have been done in the past. People continue to try to fool search engines, causing more and more damage.
Salterra will help you to be innovative and think long-term with your strategy.
 Affordable Link Building